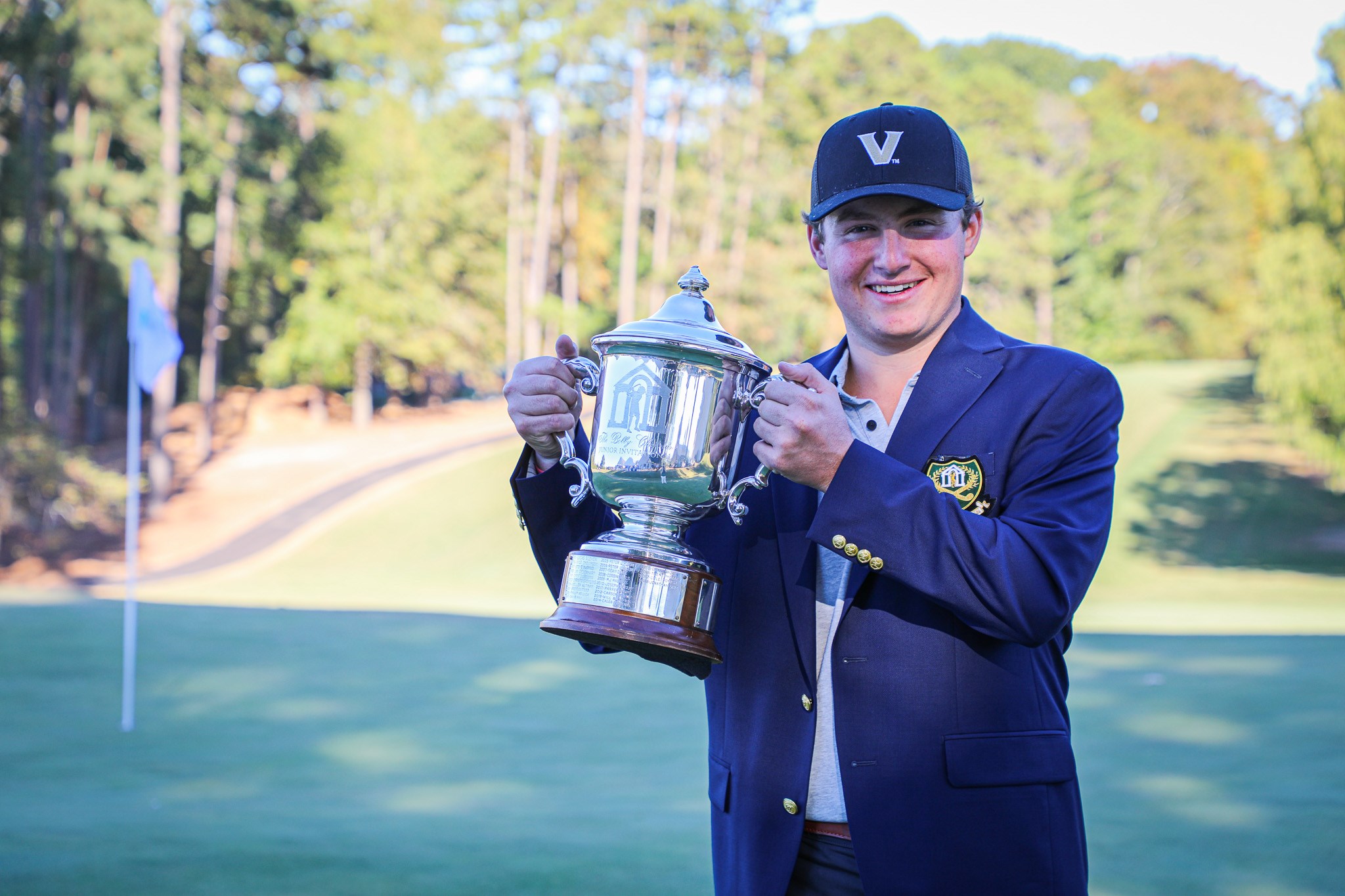 Will Hartman of Marvin, NC posted an impressive overall score of six-under par 136 to claim the win at 29th Annual Bobby Chapman Junior Invitational title. Hartman finished with a final round score of 67 to take the title by two-shots.
"I love this golf course. I had two really good pairings both days. So, I think that makes it easy when you're playing with people you like and they're talking", Will attributes the fun atmosphere to his steady two days under par. "I just tried to stay patient, I knew there were birdies out there and luckily they came." It was evident the birdies came indeed, as Hartman carded six birdies and two eagles during his final round to secure his second win a row at The Chapman.
William Jennings of Greenville, SC took second place, finishing with an overall tournament total of four-under par 138 and a final round score of six-under par 65.
Blades Brown of Nashville, TN finished in third, carding four-under par 138 overall for the tournament.
About the Bobby Chapman Junior Invitational
Robert H. (Bobby) Chapman, Jr. dedicated his life to his family, business and to the game of golf. Bobby was a local and national leader in the textile industry. He worked for his family's business, Inman Mills, for over thirty years, where he served as a Director and Vice-Chairman. His genuine, straightforward character earned him the respect of those who knew him.
As a competitor, Bobby Chapman won the Country Club of Spartanburg Men's Golf Championship a record nine times. He won the Carolina's Golf Association Four Ball Championship twice - in 1951 with the legendary P.J. Boatwright, Jr. He twice qualified for the U.S. Men's Amateur Championship and was a member of the Carolinas team in the Carolinas-Virginia Matchplay Competition.
In 1993, a group of CCS members, many of whom continue as Board Members of the Bobby Chapman Junior Invitational today, came together to create a new junior event that would reach national prominence. With the help of the South Carolina Golf Association and the South Carolina Junior Golf Association, the new tournament was held for the first time in 1995.
Since its inception, The Bobby Chapman Junior Invitational has been known for its competitive excellence, as well as its southern hospitality to both players and parents.