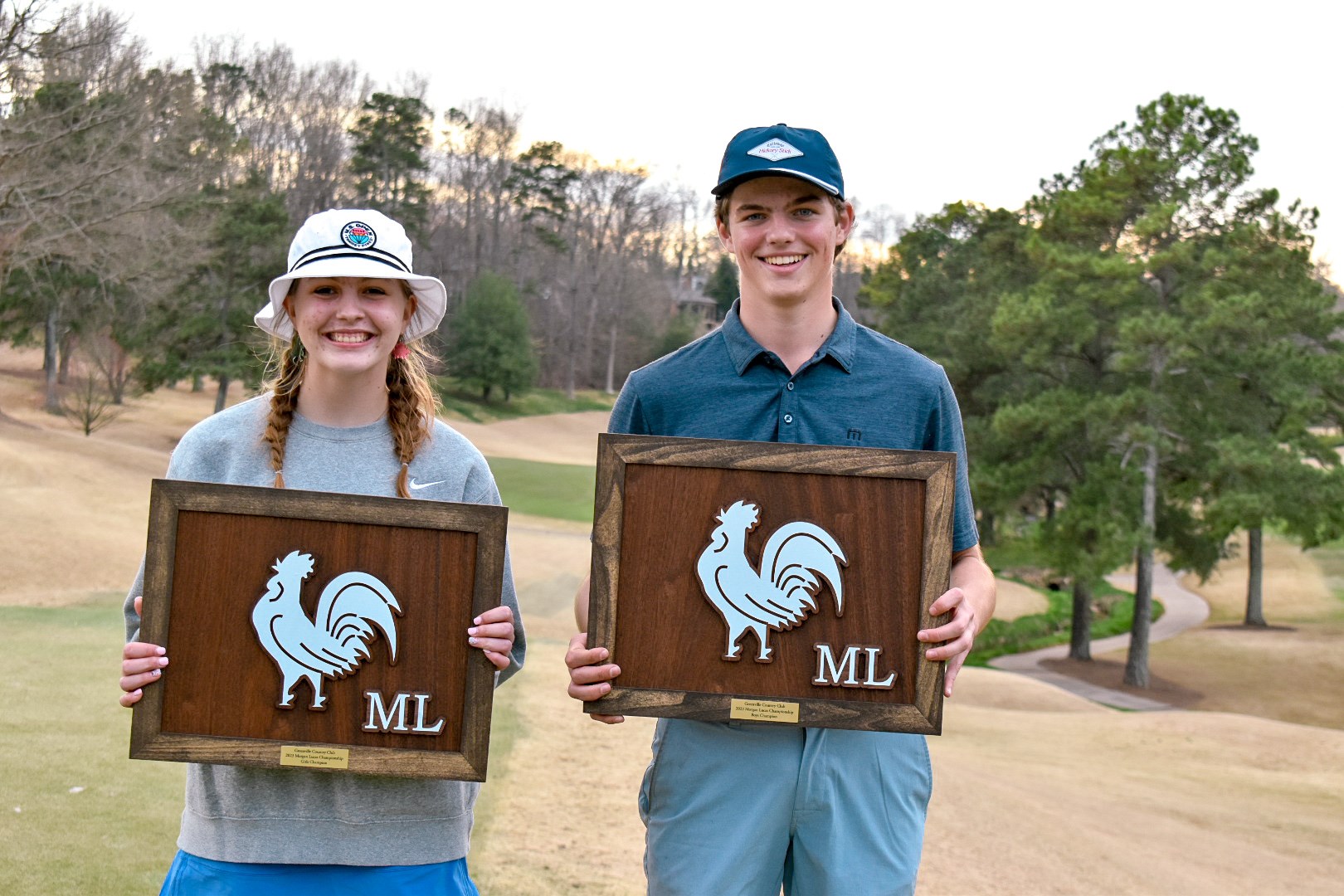 GREENVILLE, SC (Feb. 26, 2023) – Final round results of the Morgan Lucas Championship Presented by Marchant Real Estate hosted by Greenville Country Club - Chanticleer in Greenville, SC, on Sunday, February 26, 2023.
Championship Links: Final Scores (Girls) | Final Scores (Boys) | Championship Website | Photo Gallery
Tip Price of Greenville and Major Lenning of Simpsonville each finished the day with an overall score of one-over par 145 to be forced into a sudden death playoff.
Tip Price made birdie on the third playoff hole to be crowned champion of the boys division of the 2023 Morgan.
"I got off to a hot start," Price said. "I was five under through eight and then had a series of bad shots and bad breaks and ended up in a playoff with one of my best friends, but I finally got it done. It feels good to be the champion. I had a lot of people out here supporting, so I'm glad I pulled through for them."
Lilly Reed Black of Chapin posted a final round score of eight-over par 80 to take home the title in the girls division. Overall, she finished the tournament with a score of 13-over par 157.
"I got off to a bumpy start," Black said. "But I was able to reel it back in, keep a good attitude and make a few pars and birdies. It feels really good to be the champion. I have been working hard for a long time, so it feels great to finally see the results of that."
The Morgan Lucas Championship is Presented by Marchant Real Estate.
About the South Carolina Junior Golf Association
The purpose of the South Carolina Junior Golf Association is to continue the history and traditions of the ancient game of golf through its members and an active outreach to the youth of our state. Established in 1990 by community leaders with a love for the game and a commitment to passing on golf's heritage to the youth of South Carolina, the SCJGA is committed to meeting the needs of all young people in the state and providing playing opportunities to boys and girls that might not otherwise have the chance to experience golf and its many benefits. Through affordable opportunities of play, instruction and competition, juniors of all ages, walks of life and skill levels will be touched by the character of the game. It helps to teach them honor, sportsmanship and respect and makes them better prepared to face the challenges ahead in life.
For more information about the South Carolina Junior Golf Association, visit www.scjga.org